Impact Report and Strategic Plan
Black Business Boom and Boomin University for 2024
Black Business Boom and Boomin University stand at the forefront of a transformative mission – empowering microbusinesses, the silent majority, which makes up nearly 90% of the nation's businesses. Our goal is simple yet profound: to provide minority business owners with the technical assistance, resources, and mentorship they need to flourish in today's dynamic economic landscape.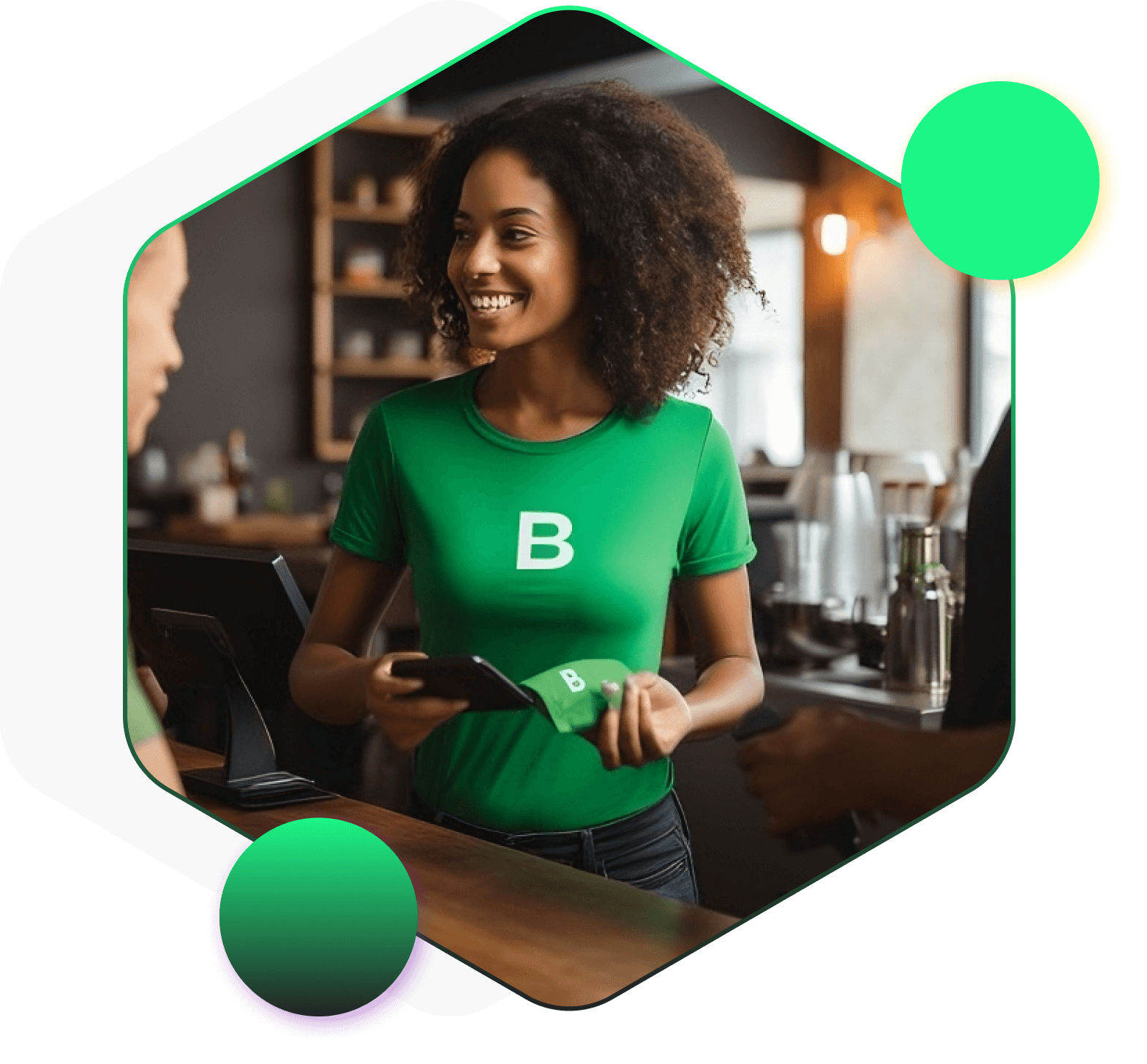 The Imperative of Technical Assistance for Minority Business Owners:
Microbusinesses – The Silent Giants:

Microbusinesses, representing nearly 90% of the nation's businesses, might seem inconspicuous due to their size, but their influence is far-reaching. Their presence in the economy is burgeoning, acting as the backbone to financial inclusivity, job and wealth generation, and the creation of communities rooted in equity and fairness.

The Wealth Gap and the Power of Ownership:

Beyond mere statistics, the value of business ownership translates into real-world impacts. Business proprietors, by and large, have a significantly broader wealth base compared to their salaried counterparts. This disparity underscores the need to proliferate business ownership as a lever to bridge the wealth gap.

The Magic of Right Support:

As the adage goes, "Give a person a fish, and you feed them for a day; teach a person to fish, and you feed them for a lifetime." Microbusinesses, when equipped with the optimal blend of capital and mentorship, are poised for remarkable growth. Especially in low-wealth sectors, the potential surge in employment could exceed 10%.
Reflecting on Our Expanding Influence and Impact
Over the past three years, our reach and impact have grown exponentially. Boomin University graduates have been our best brand ambassadors, with a staggering 93% endorsing our programs.
Our delivery metrics in one-on-one coaching, group learning, and social media strategy crafting have been impressive, showcasing our hands-on approach to empowering businesses. Our partnerships with esteemed organizations further validate our vision and commitment. Furthermore, we've championed the digital age's inclusivity, ensuring every entrepreneur, irrespective of their digital access, can benefit from our programs.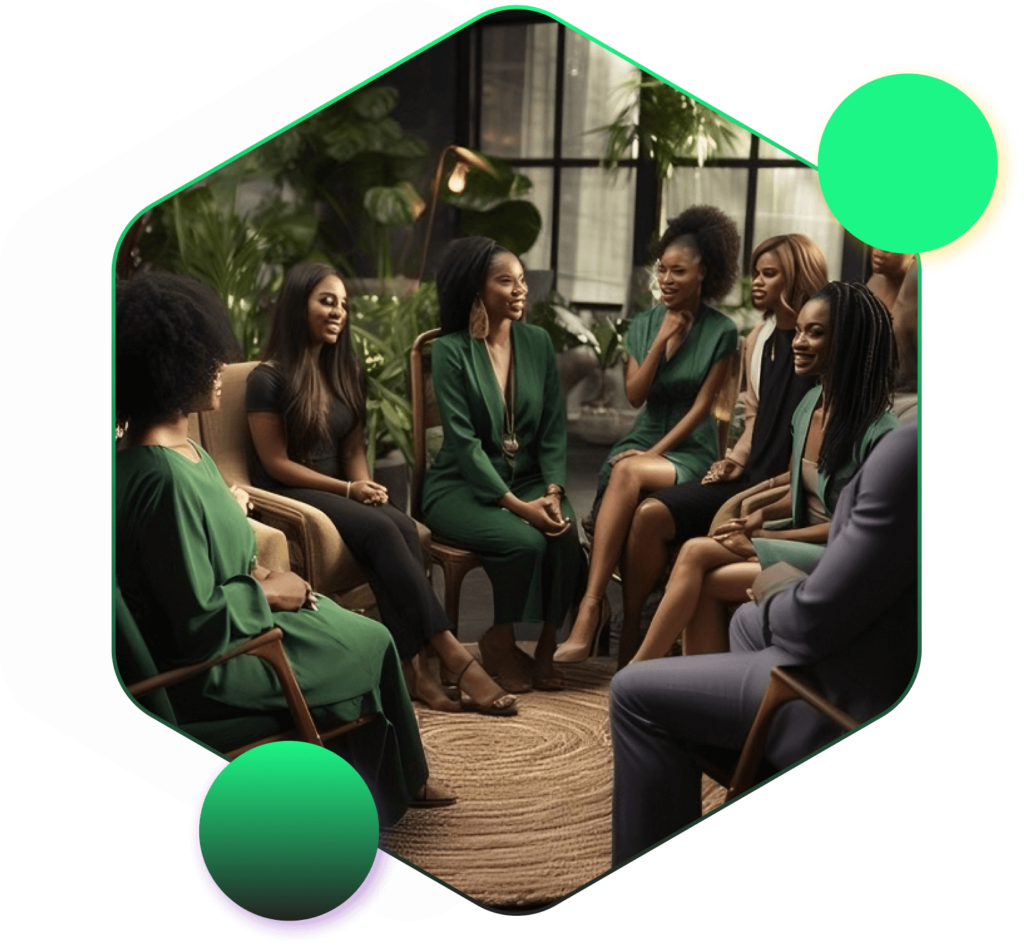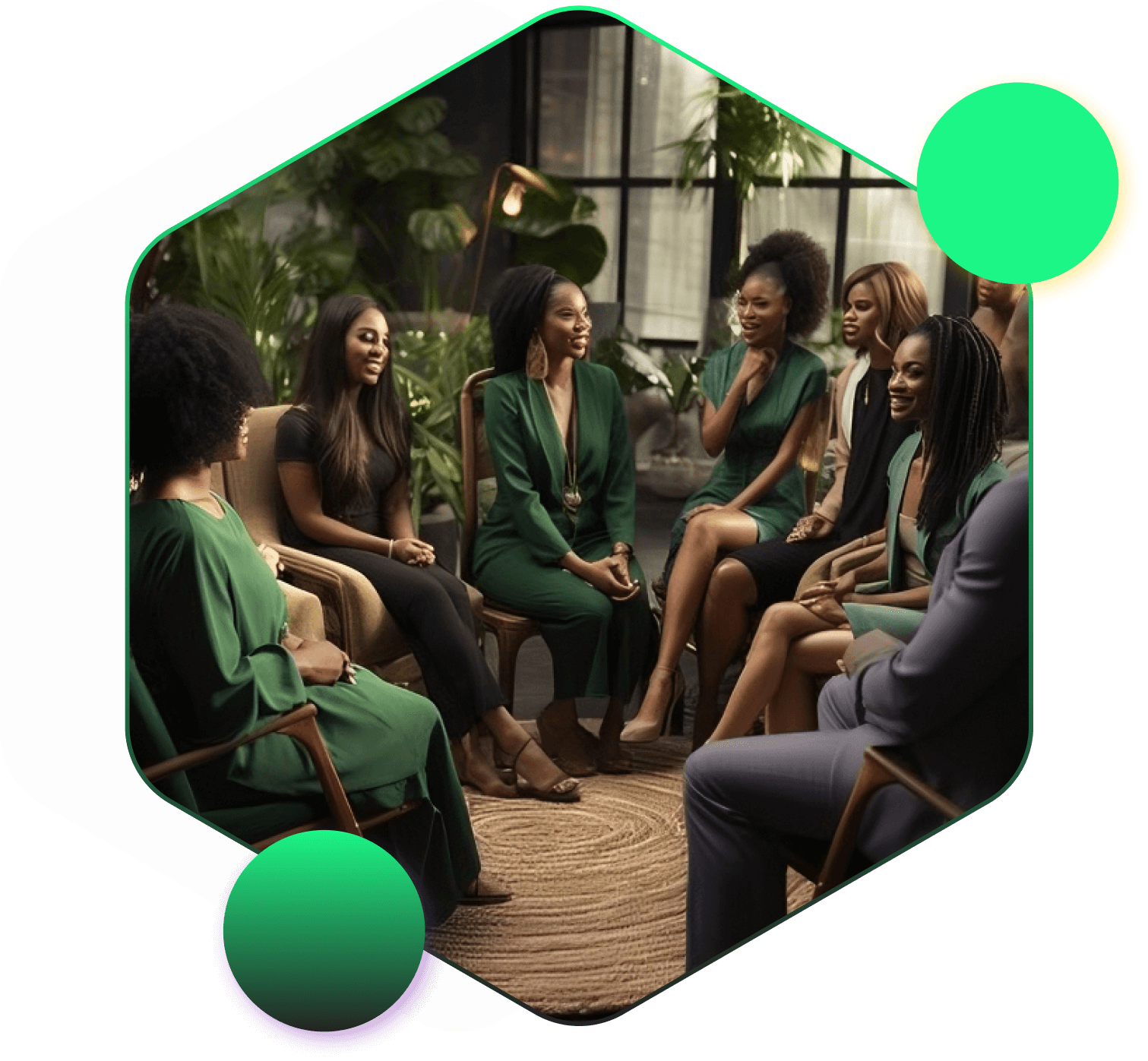 2024 and Beyond:
Inspired by Insights, Driven by Purpose/span>
The dawn of 2024 stretches before us, not merely as a continuation of time, but as a vibrant canvas waiting to be painted with opportunities and milestones. Our vision for this year is carved from insights and data – a significant part of which came from our inaugural Black Business Report released in 2023. This comprehensive report, a testament to our commitment to understanding and serving the Black business community, shines a light on the pressing needs, latent opportunities, and the overarching ecosystem of Black businesses. We urge you to download and explore this report, for it not only underscores the reasons that fuel our passion but also provides pivotal insights that have directly influenced our strategies for 2024.
In alignment with our insights-driven approach, we have mapped out several groundbreaking initiatives. The Boomin Microloan Fund promises to be a game-changer, the expansion plans for Boomin University are all set to elevate our educational endeavors, and our strategic growth blueprint, inclusive of licensing our proprietary curriculum, is poised to broaden our reach and deepen our impact.
Black Business Boom and Boomin University are not just organizational entities; they are embodiments of powerful movements. They resonate with the aspirations of countless microbusinesses, propelling them towards tangible success and sustained growth. As we set foot into 2024, our mission is unswerving, our vision lucid, and our zeal more potent than ever.
Venture further into our Impact Report and Strategic Plan for 2024, and immerse yourself in the depth of our aspirations and the meticulousness of our strategies for the forthcoming year. Your engagement, interest, and unwavering support are the lifeblood of this transformative odyssey we've embarked upon. Together, we're not just tracing a journey; we're scripting a legacy.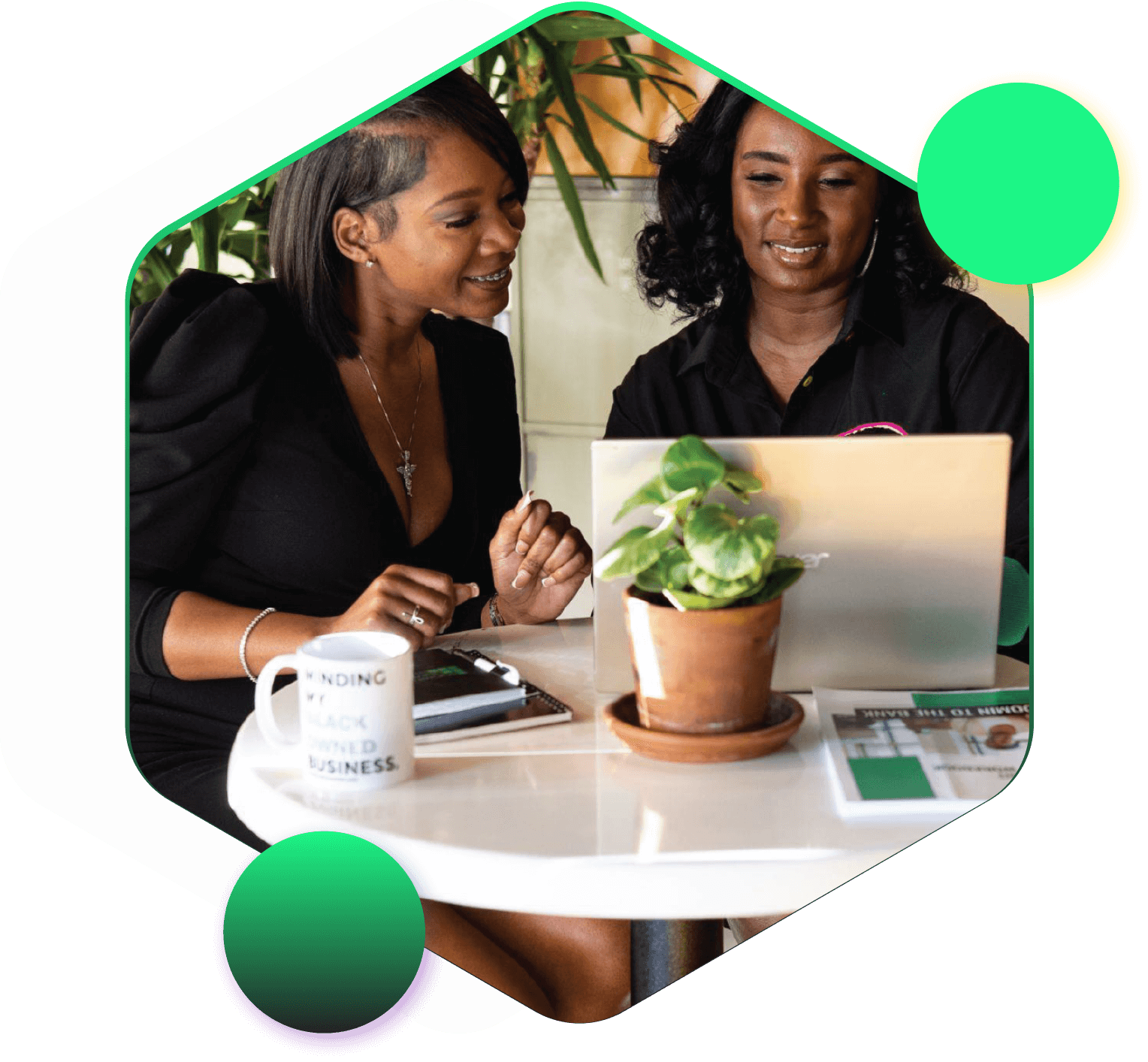 Introducing the Boomin Microloan Fund - A Catalyst for Change:
The need for financing is a critical component in the trajectory of every business, especially in its early stages. Access to capital is paramount for growth, yet it remains one of the most formidable barriers faced by minority-led microbusinesses. These challenges are compounded by the traditional financing structures which are often rigid, layered with bureaucracy, and sometimes inadvertently biased. Against this backdrop, Black Business Boom recognized an opportunity to be more than just an observer; we saw a chance to be an active changemaker. The inception of the Boomin Microloan Fund stems from this ethos.
A Beacon for Aspiring Entrepreneurs: The Boomin Microloan Fund isn't just about money; it's about faith. It signifies trust in the dreams and aspirations of microbusiness owners. With an average loan amount of $4,000, our microloans are designed to be accessible, ensuring businesses can address immediate needs, be it inventory purchase, marketing, hiring, or any other operational expenses.
Driving Economic Empowerment: When we talk about the Boomin Microloan Fund, we're discussing more than just financial aid; we're referring to a ripple effect. Every dollar invested in a microbusiness reverberates throughout the community. It generates employment, increases local purchasing power, and stimulates further economic activities, leading to thriving, vibrant communities.
Democratizing Access to Capital: The traditional finance world is not always in sync with the unique needs of microbusinesses, especially those from marginalized backgrounds. The Boomin Microloan Fund aims to redress this imbalance. By providing these funds, we're not just offering monetary support; we're leveling the playing field. We're ensuring that bright ideas, irrespective of their origin, have the financial backing to bloom into successful enterprises.
A Holistic Approach: Recognizing that financial support alone might not suffice, our initiative integrates mentorship and guidance alongside the loan. This combined approach ensures that business owners are not only equipped with capital but also the requisite knowledge and tools to utilize it optimally.
Positive Feedback Loop: Repayment structures are tailored to be fair and considerate, understanding the unique challenges faced by microbusinesses. This ensures that the fund remains sustainable, allowing for the support of future businesses. As each beneficiary repays their loan, they indirectly become contributors, fostering the next wave of entrepreneurs.
In essence, the Boomin Microloan Fund is more than a financial instrument; it's a vision for a more inclusive, equitable, and prosperous future. Each loan extended is a testament to our belief in the transformative power of microbusinesses and our commitment to ensuring their success.
Introducing the Boomin Microloan Fund - A Catalyst for Change:
As the educational arm of Black Business Boom, Boomin University (Boomin U) stands as a beacon for minority business owners, emphasizing the provision of both knowledge and resources. We firmly believe that for businesses to thrive, owners need more than just capital; they require the right skills, networks, and mentorship. This belief has been at the core of our curriculum, each designed meticulously to address different needs at various stages of business growth.
Boomin to the Bank Program:
Overview: A targeted program aimed at fostering financial literacy and business acumen among participants. Spread across three cohorts in 2024, we intend to directly uplift 75 business owners.
Microloan Integration: Serving as the bridge between learning and practical implementation, Boomin U will offer microloans through the Boomin Microloan Fund to at least 40 deserving participants. This ensures that the newly acquired knowledge can be immediately put to use in growing their businesses.
Boomin Marketing Program:
Overview: In an age of digital domination, effective marketing can make or break a business. With this program, our mission is to demystify the world of marketing for 300 small business owners across three cohorts in 2024.
Curriculum Highlights: From understanding the nuances of social media platforms to crafting compelling narratives for their brands, participants will be equipped with tools to magnify their reach and resonance in the marketplace.
Ready to Boom - Capital and Contract Readiness Program:
Overview: With an inaugural launch in cities like Nashville, Memphis, and Chattanooga, this program is tailor-made for 36 small business owners aiming for bigger contracts and funding rounds.
Curriculum Design: Beyond just accessing capital, the program will equip participants with the tools to effectively manage larger projects, negotiate better contract terms, and optimize their operations for scalability.
Collaborative Approach: By partnering with local agencies and stakeholders, the program ensures that participants have a clear pathway to access larger contracts and capital infusion opportunities in their respective cities.
Boomin to Big Business Supplier Diversity Programs:
Overview: Embraced by Boomin University, this initiative emerges as a luminary within the Supplier Diversity landscape. By synergizing with corporate Supplier Diversity divisions, we curate custom programs. These empower minority-owned businesses with the arsenal they need to make their mark in the competitive corporate milieu.
Methodology: Our holistic approach melds personalized ICF-certified coaching, insights from successful entrepreneurs, and vendor sourcing strategies. This not only connects diverse suppliers with corporate contracts but enhances the business ecosystem, fostering inclusivity and generating sustained impact. Download more information here.
 Custom Programming for Partners:
Overview: Our growth strategy in 2024 includes expanding our outreach by not only licensing our curriculum but also by offering custom-tailored programming as a plug-and-play technical assistance solution.
Beneficiaries: These programs are crafted for entrepreneur support organizations, government entities, and financial institutions, providing them a structured framework to uplift the businesses under their purview.
Through Boomin University, our aim is not just to teach but to inspire, not just to guide but to empower. We believe that with the right knowledge, resources, and support, every business can boom, and we're here to make that a reality for every entrepreneur that walks through our virtual doors.' 
Building Bridges to Empower Minority Entrepreneurs
Demographics of Impact:
Boomin University (Boomin U) symbolizes much more than just an educational initiative; it's a targeted empowerment hub for minority business owners. Rooted in a deep understanding of the unique challenges faced by these entrepreneurs, Boomin U has designed programs that go beyond traditional business teachings. We emphasize not only the acquisition of crucial business knowledge and resources but also the fostering of a resilient entrepreneurial mindset.
At the very core of our outreach, Boomin U focuses on those entrepreneurs who often find themselves underrepresented and underserved in the mainstream business landscape. Here's a snapshot of our participant demographics:
100% of Boomin U participants are minorities.
87% of Boomin U participants are women.
80% of Boomin U participants have household incomes at or below 80 percent of the statewide median income.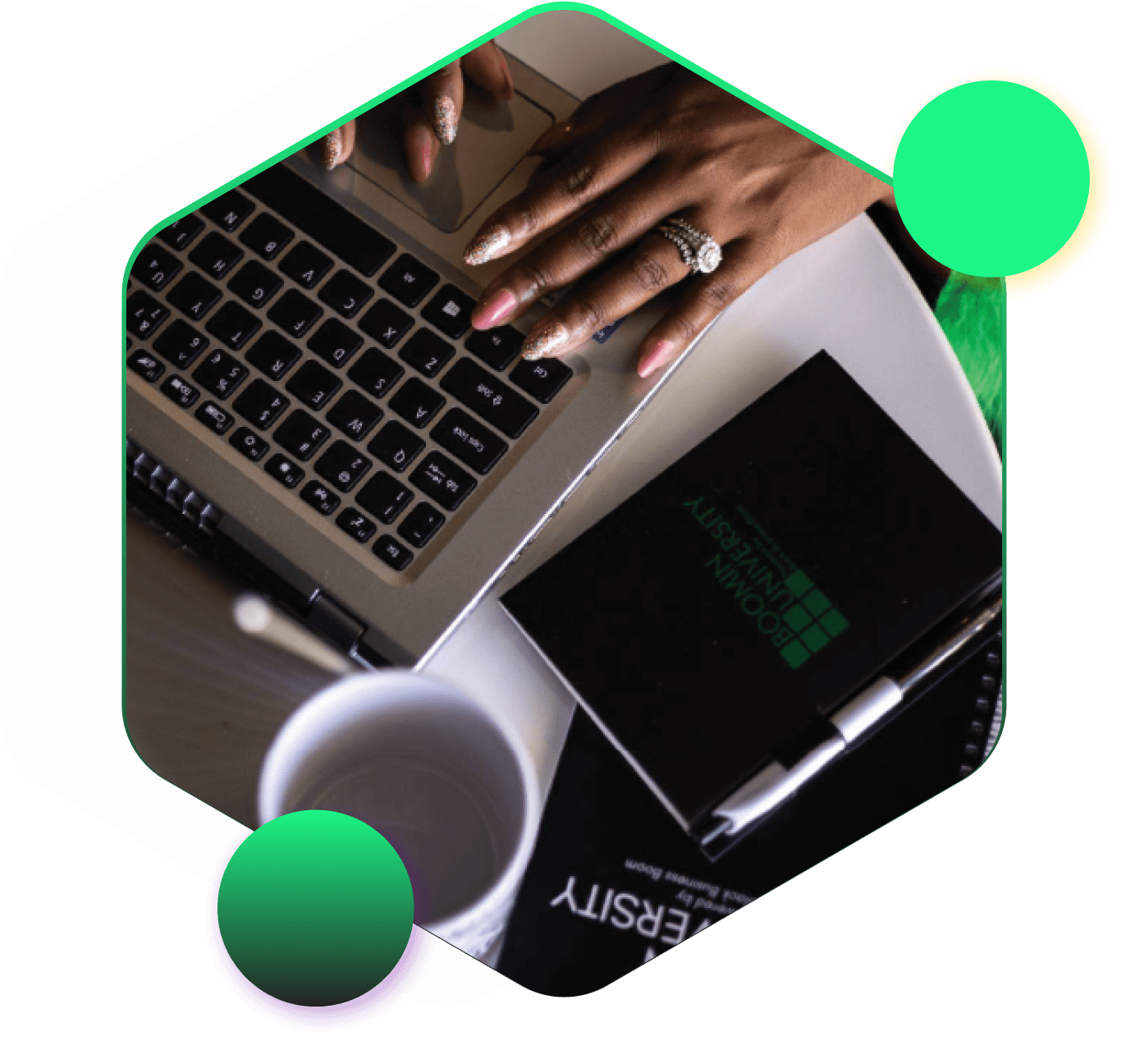 Curriculum Licensing and Synergistic Collaborations:
Our journey at Black Business Boom is marked by constant evolution and a thirst for greater inclusivity. By extending our uniquely crafted curriculum through licensing, we're breaking traditional boundaries and venturing into uncharted territories. This initiative transcends mere course dissemination. It's the sharing of a legacy, a blueprint for success. Our ambition is to weave a vast tapestry of collaboration, joining forces with myriad small business support entities. At its core, this endeavor seeks to fill the persistent gap of tailored, superior-quality coaching, thereby illuminating the entrepreneurial pathway for countless aspirants.
Boomin Biz Membership – Crafting Pathways to Prosperity:
Membership at Boomin Biz isn't just about enrollment—it's about embracing transformation. More than a mere learning hub, this is a thriving ecosystem defined by growth, mutual discovery, and synergetic collaboration. Every member becomes an integral part of a dynamic community, enriched by comprehensive coaching, immersive mentorship, and the unique value proposition of the **Boomin Flash Mentor Network**. Within this network, every member can instantly tap into a reservoir of seasoned expertise, ensuring that challenges are not roadblocks but stepping stones to greater success.
The Renaissance of Plug-and-Play:
Our custom programming at Black Business Boom represents more than innovation—it symbolizes a paradigm shift. Conceived as plug-and-play technical assistance modules, they are a testament to our foresight and adaptability. More than resources, they are transformative instruments, reshaping the entrepreneurial landscape. Tailored to resonate with a broad swath of stakeholders—from governmental bodies to financial institutions, to solo entrepreneurs—these modules aim to unify disparate growth narratives, creating a cohesive and harmonious symphony of entrepreneurial progress.
Reflecting on Our Legacy:
An Odyssey of Empowerment and Growth


Achievements:

A Symphony of Success Stories
Training and Strategy: Our passion translates into hours of intensive training, underscoring our relentless dedication to forging the next wave of business leaders.

600 hours of individualized coaching
400 hours of collective group interactions
400 uniquely tailored social media strategy plans

Testimonies that Resonate: The true testament of our achievements isn't just in numbers or figures; it lies in the voices of our Boomin U alumni.

350 graduates from the Boomin Marketing course
170 graduates from the Boomin to the Bank course
A staggering 93% stand as vocal advocates, sharing stories of transformation and success owing to our programs.
Over 90% of Boomin U graduates now navigate their business journey with renewed confidence and strategy.

Engagement like Never Before: The year 2022 was not simply a marker on a calendar, but a period of unprecedented engagement. Our 20-workshop series under the Nashville Small Business Recovery Fund pulled in 600 business luminaries, forming a tapestry of learning, networking, and growth.
Elevating Coaching Standards: 2023 was monumental. Not only did we initiate a pivotal collaboration with the International Coaching Federation, bolstering our roster with 15 certified business coaching specialists, but we also made a strategic move by introducing a Mental Health coach. This inclusion was more than just a service; it was an acknowledgment of the mental hurdles entrepreneurs often face. By integrating mental wellness into our cohort program, we've showcased a holistic approach to success, understanding that mental resilience and business acumen go hand-in-hand.
Celebrating Visionaries: We etched 2023 in gold by launching our inaugural pitch competition, turning the spotlight onto groundbreaking visions and rewarding them with a grand prize of $10,000.
Footprints of Influence: Our influence has grown from the melodies of Nashville to the bustling avenues of New York, reaching and transforming lives across the nation. Over 4,000 entrepreneurs have benefited from our free workshops and webinars since 2019, including flagship collaborations like 'Grow with Google'. The numbers sing our praises: 350 graduated from the Boomin Marketing program, 170 champions emerged from the Boomin to the Bank course, and over 90% of Boomin U graduates now navigate their business journey with renewed confidence and strategy.
Digital Solutions and Expansion: We've bridged the digital divide, crafting websites for more than 50 entrepreneurs, and ensuring seamless connectivity by providing Chromebooks to those lacking digital tools.
Team Dynamics: Over the span of our journey, our core team has evolved into a cohesive unit of six dynamic individuals, each enriching our mission with their expertise and passion.
Certified Commitment: In a significant move, Black Business Boom received its certification as a minority-owned business by the NMSDC, underscoring our authenticity and dedication to our mission.
Youth Empowerment: 2023 also marked a pioneering initiative – the launch of Boomin U Youth in collaboration with the Middle Tennessee Boys and Girls Club. This program targeted middle and high schoolers, introducing them to the intricate worlds of Search Engine Optimization and Social Media Management, laying the foundation for future business mavens.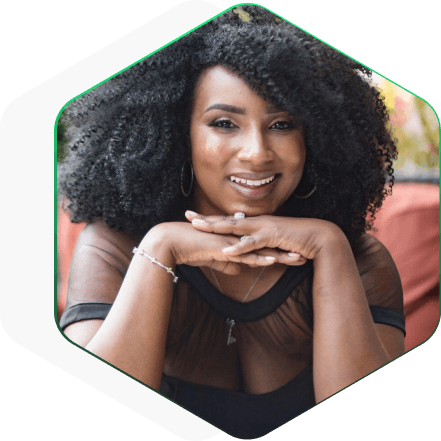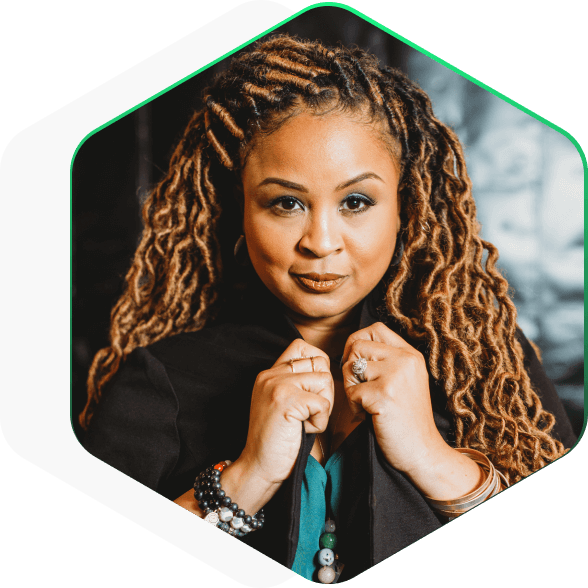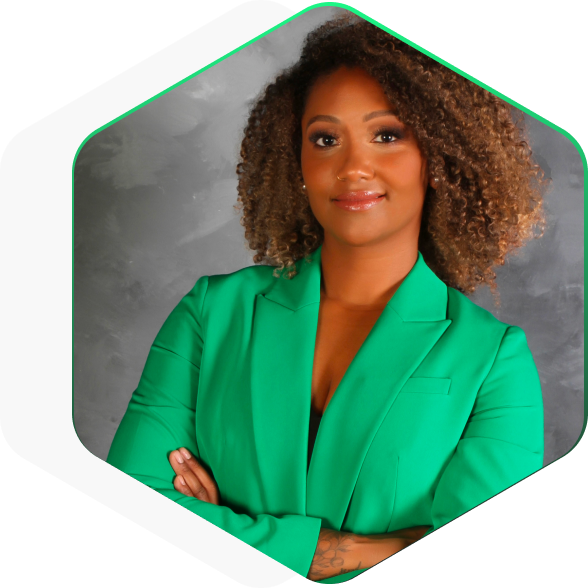 Marisa Rambaran
Program Manager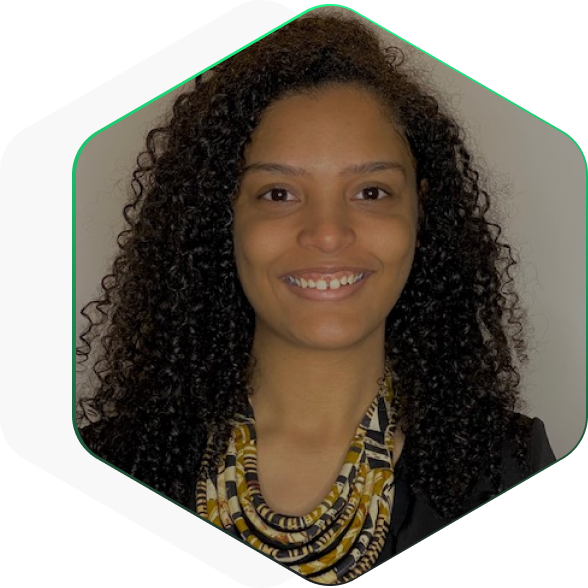 Aliyah Jones
Program Coordinator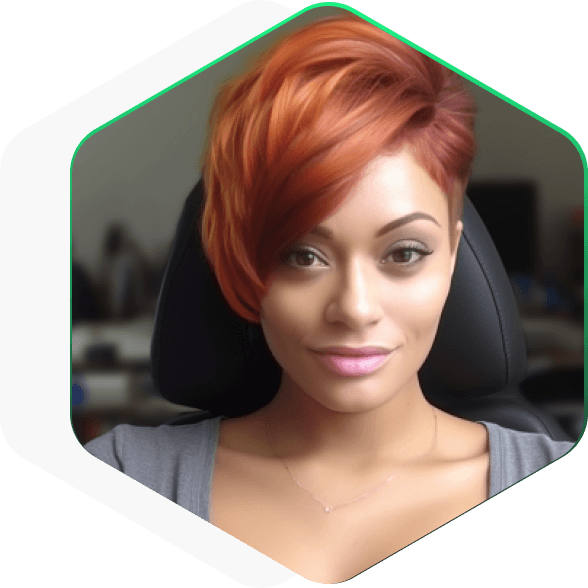 Nikeya Bates
Strategic Initiatives Manager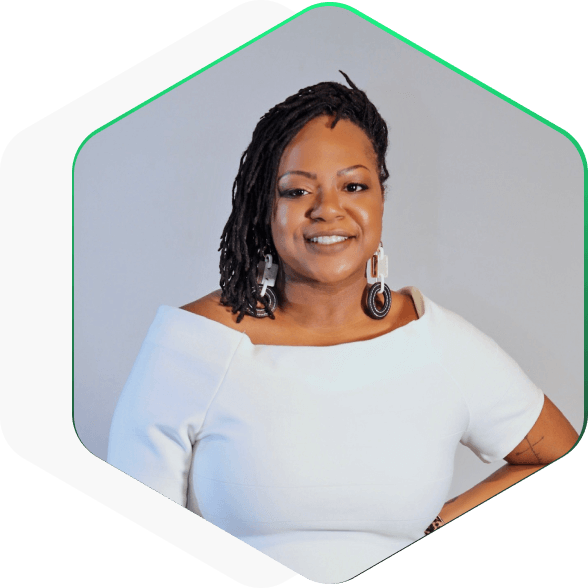 Antricia Gordon
Operations Manager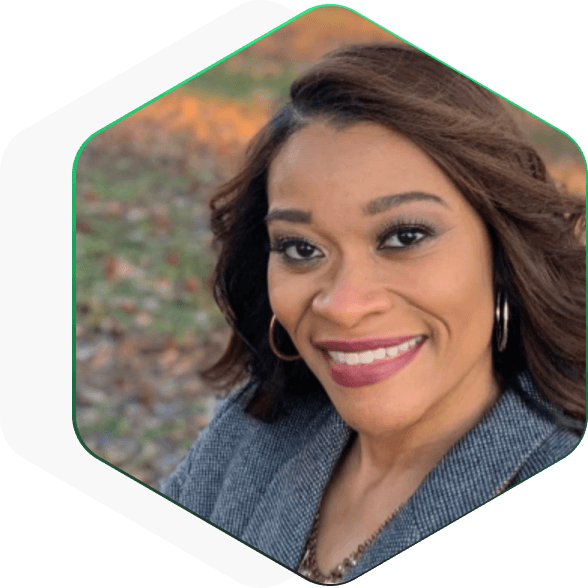 Angel Watkins
Fractional COO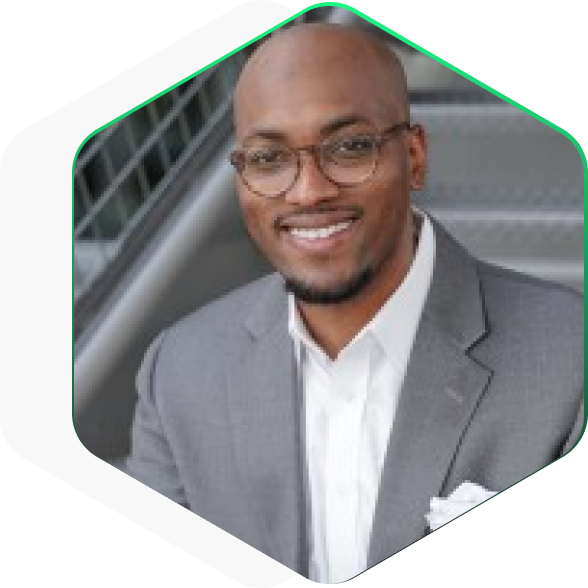 Allan Leslie
Fractional CFO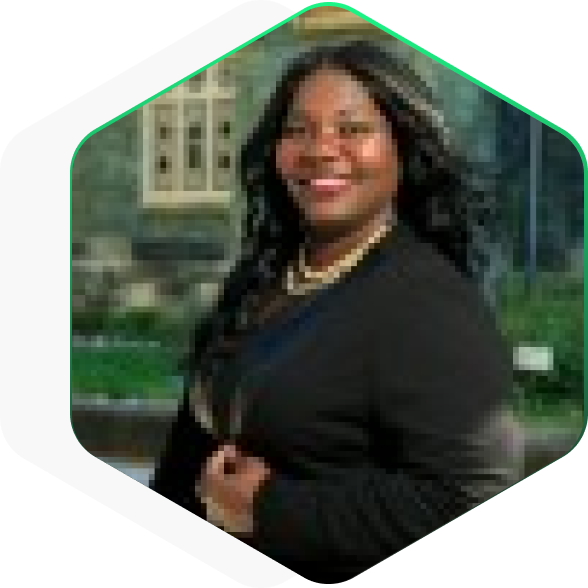 Erica King
Boomin Loan Fund Manager
Our Horizon:
Charting the Future, Building Bridges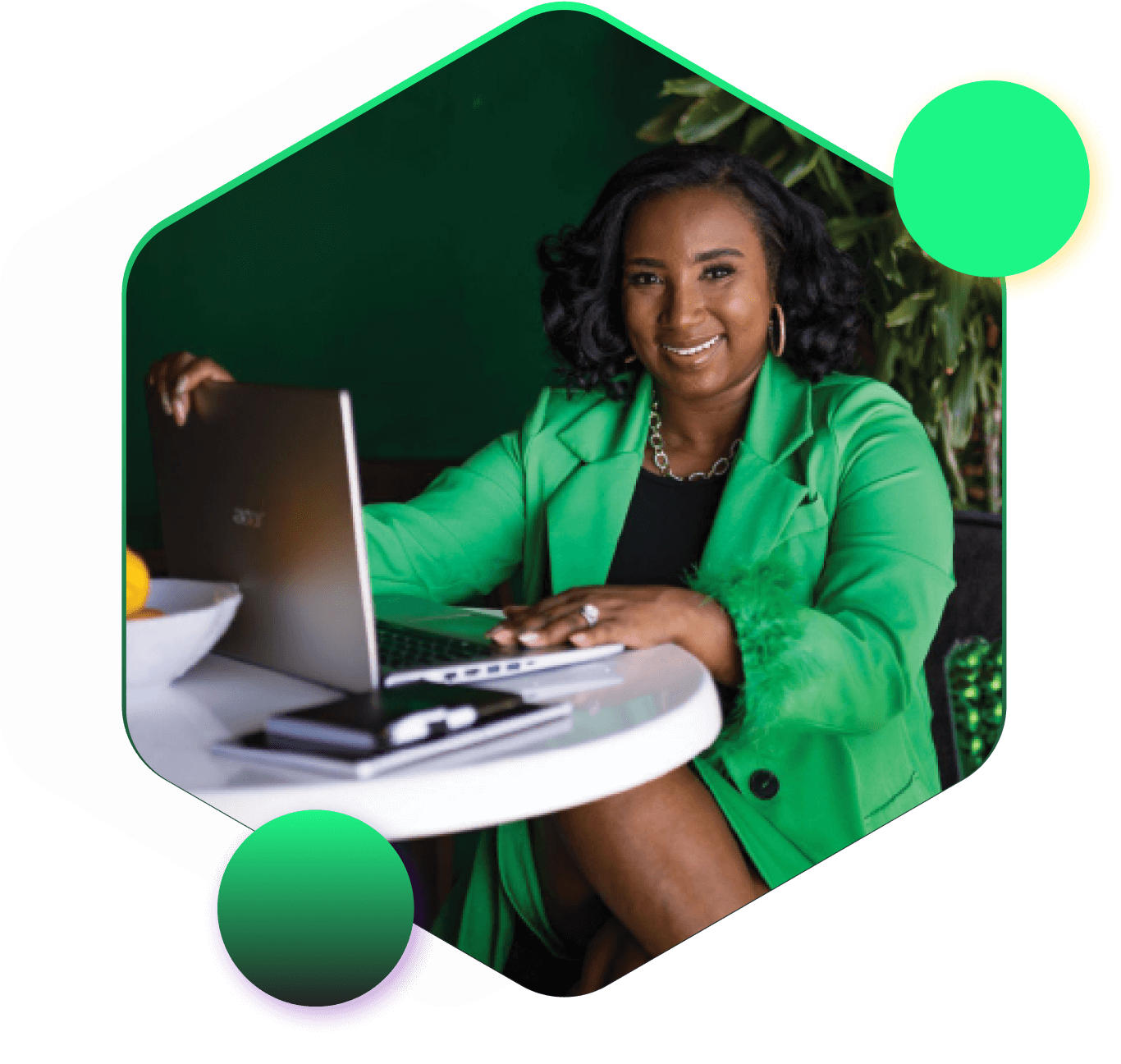 As we peer into the dawning horizon of 2024, we don't just see another calendar year unfolding. Instead, we envision a vast landscape filled with boundless possibilities, dreams waiting to be realized, and countless success stories yet to be written. Every step we've taken, every milestone we've celebrated, and every challenge we've overcome has been a brick in the strong foundation upon which we now stand. But building foundations isn't where we stop; it's where we begin to truly soar.
Black Business Boom and Boomin University are more than just names; they represent hope, empowerment, and the relentless pursuit of entrepreneurial excellence. We stand ready, arms wide open, eager to embrace the innovations, trends, and dynamics of the coming years, all while retaining our core essence – the unwavering commitment to fostering growth and prosperity for microbusinesses across the nation.
But the journey ahead, as promising as it may be, is not one we wish to traverse alone. We believe in the power of community, collaboration, and collective effort. It's the symphony of various notes that creates the most melodious music.
Today, we extend an invitation. An invitation to you – businesses, individuals, and visionaries, to partner with us on this transformative voyage. Let's co-create a legacy, let's co-author success stories, and let's make entrepreneurial dreams a tangible reality.
Furthermore, for those inspired by our mission, we offer an opportunity to contribute directly to the growth and empowerment of countless microbusinesses through Boomin University. Your generous, tax-deductible donations will not only fuel the dreams of many but will also serve as a testament to your commitment to creating equitable, prosperous communities.
Act Now, Shape the Future
Let's come together to script a brighter, more prosperous tomorrow. Partner with us or make a tax-deductible donation to Boomin University today. Your investment is not just in a program but in a movement, in a dream, and in a future where every microbusiness owner has the tools, resources, and confidence to thrive.
Here's to the horizon. Here's to the future. And here's to creating it, together. 
Boomin Coaching: Personalized Empowerment for Every Entrepreneur*
At the heart of every transformative journey is a guide, a mentor who understands the terrain and helps navigate through the challenges. At Black Business Boom, this role is epitomized by our Boomin Coaching initiative, a dedicated arm designed to offer personalized guidance to budding entrepreneurs.
Integral to Boomin U's Success:
Every program under Boomin University is enhanced by our unique coaching approach. The magic of one-on-one coaching brings out the individual strengths of each participant, helping them adapt the learnings from our curriculum to their unique business challenges. This individualized approach has been instrumental in the astounding success rates and endorsements our programs enjoy.
Recognizing the universal need for personalized mentorship, we've expanded our coaching services beyond just Boomin U programs. Many entrepreneur support organizations have commendable initiatives but often lack the bandwidth to offer individualized support. This is where Boomin Coaching steps in, bridging the gap. By collaborating with these organizations, we ensure that their program participants receive the same level of intensive, one-on-one mentorship that Boomin U graduates rave about.
Our strength lies in our team. Boomin Coaching boasts a robust team of 15 International Coach Federation (ICF) certified coaches. Each coach brings to the table a wealth of experience, deep insights into the entrepreneurial landscape, and an unwavering commitment to the success of every entrepreneur they mentor.

In the entrepreneurial journey, not only are business challenges prevalent, but mental hurdles often become impediments to growth and success. Recognizing this, in 2023, Boomin Coaching took a significant leap by integrating mental well-being into our coaching paradigm, bringing on board our first mental health coach. This addition underscores our holistic approach to entrepreneur support, ensuring that our members are fortified both in business acumen and mental resilience.
A Testament to Our Dedication:
Since 2020, we've delivered a staggering 600 hours of one-on-one coaching, a testament not just to the demand for such services, but more importantly, to our commitment to meeting that demand. Each hour represents a business owner empowered, a challenge overcome, a strategy refined, and a dream brought one step closer to fruition.

At Black Business Boom, we believe that every entrepreneur, irrespective of the stage of their business, deserves personalized guidance. Boomin Coaching is our pledge to that belief, our promise to every dreamer that they won't walk alone.