Culture, Commerce & Community: Join the Movement with Black Business Boom
Are you a corporation looking to create a diverse and inclusive supply chain while also driving social impact in your community? Look no further than Black Business Boom.
As a dedicated partner, Black Business Boom can help your corporation meet its supplier diversity goals by connecting you with qualified Black-owned businesses. Our comprehensive approach provides technical assistance and mentorship to help business owners secure capital, win contracts, and make a positive impact in their local economy.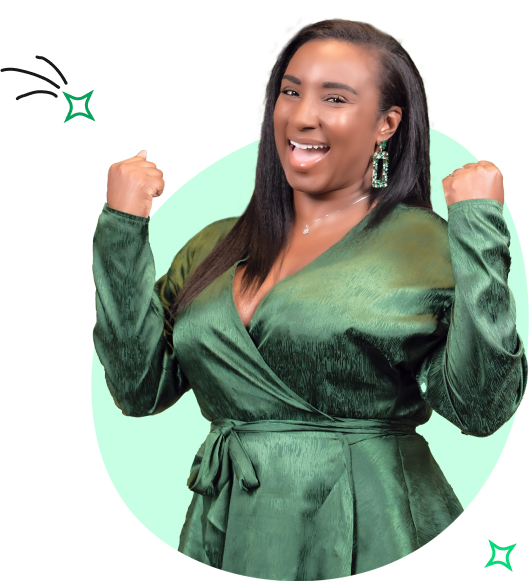 Our track record speaks for itself – Black Business Boom has served over 2000 businesses since 2018. Partner with us to demonstrate your commitment to supporting minority-owned businesses and communities.
By working with Black Business Boom, you'll not only help minority businesses thrive, but you'll also increase your company's connection to the minority business community and reach your diversity procurement targets.
Corporations are increasing their use of supplier diversity programs to promote racial equity, but some requirements can make it difficult for Black-owned businesses to participate. That's where Black Business Boom comes in. 
Black Business Boom bridges the gap by providing Black business owners with the necessary relationships, programming, training, and mentorship to successfully do business with our corporate partners.
Four reasons why you should partner with Black Business Boom

Achieving revenue parity between Black-owned and white-owned businesses would add an estimated $290 billion to the economy

More than half (53%) of Black business owners report that their revenue dropped by at least half since the pandemic began, compared to 37% of white owners, a recent survey found

Minority-owned businesses are being shut out of millions of dollars in contracts due to confusing requirements, capital readiness, systemic inequalities, preferences for more established businesses

Black Business Boom is the credible messenger corporations need to facilitate relationships, programming, training and mentorship to minority owned businesses
Join us in our mission to provide economic security to minority owned businesses and make a lasting impact in your community.
Become a Black Business Boom corporate partner and establish your organization as a committed and action-oriented partner in supporting the future of minority-owned businesses.
To become a Black Business Boom corporate partner
Click here to set up a call with us.
Boomin University Fund Inc. is a Tennessee nonprofit corporation operating through a fiscal sponsorship with Players Philanthropy Fund, a Maryland charitable trust recognized by IRS as a tax-exempt public charity under Section 501(c)(3) of the Internal Revenue Code (Federal Tax ID: 27-6601178, ppf.org/pp). Contributions to Boomin University Fund are tax-deductible to the fullest extent of the law.