Building Bridges, Breaking Barriers
At Boomin University, we champion the entrepreneurial spirit of minority small business owners, providing the essential support network to turn ambition into reality.

We remain steadfast in our mission to deliver exceptional educational value, enriching mentorship, and vital capital to underrepresented entrepreneurs.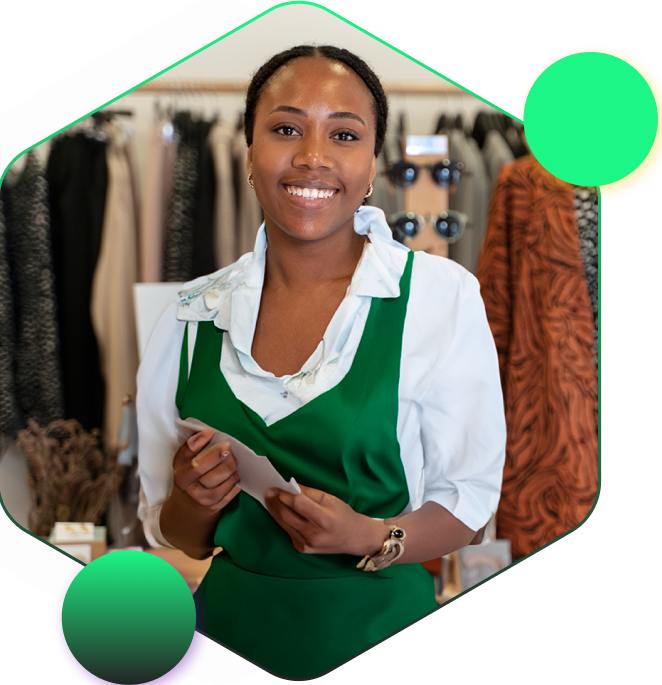 Elevate Your Enterprise in Eight Weeks
Start your financial and marketing mastery with us.
Our
'Boomin to the Bank'
 program is an intensive 8-week training designed to prime entrepreneurs for loan readiness and marketing prowess. This curriculum covers everything from understanding credit to crafting a compelling marketing plan, equipping you with the knowledge to not just apply for a loan but to use it effectively for business growth and customer acquisition.
Gain Insight from Seasoned Entrepreneurs
Let the experience of others illuminate your path to success
Tap into a wealth of knowledge from business leaders and certified coaches who are as invested in your success as you are. Our programs pair up-and-coming entrepreneurs with industry experts to foster a learning environment ripe with innovation and growth.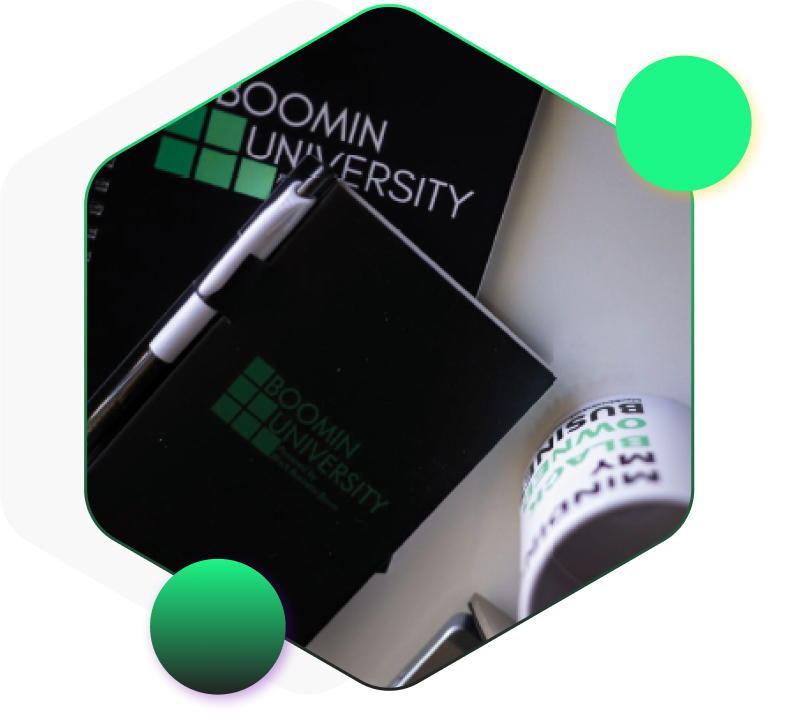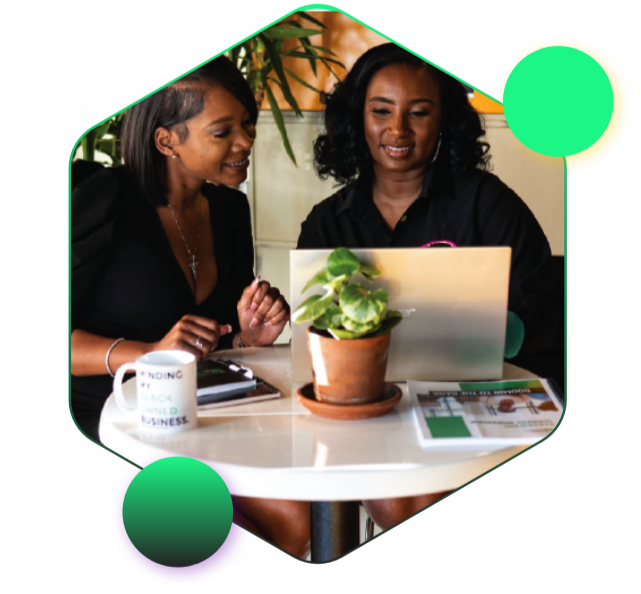 Give your entrepreneurial vision the backing it deserves.
Our Boomin Microloan Initiative
offers microloans of
$5000 to help small businesses overcome the initial hurdles of funding. This initiative is a testament to our belief in the power and potential of new, driven market entrants
Expand Your Horizons with Free Learning Opportunities
Stay at the cutting edge with our series of free workshops.
Each month, Boomin University offers a range of free workshops designed to address the most pressing needs and trends in the business world. From the latest in digital marketing to advancements in supply chain management, these workshops are conducted by experts and are open to all entrepreneurs looking to broaden their skill set and stay ahead of the curve.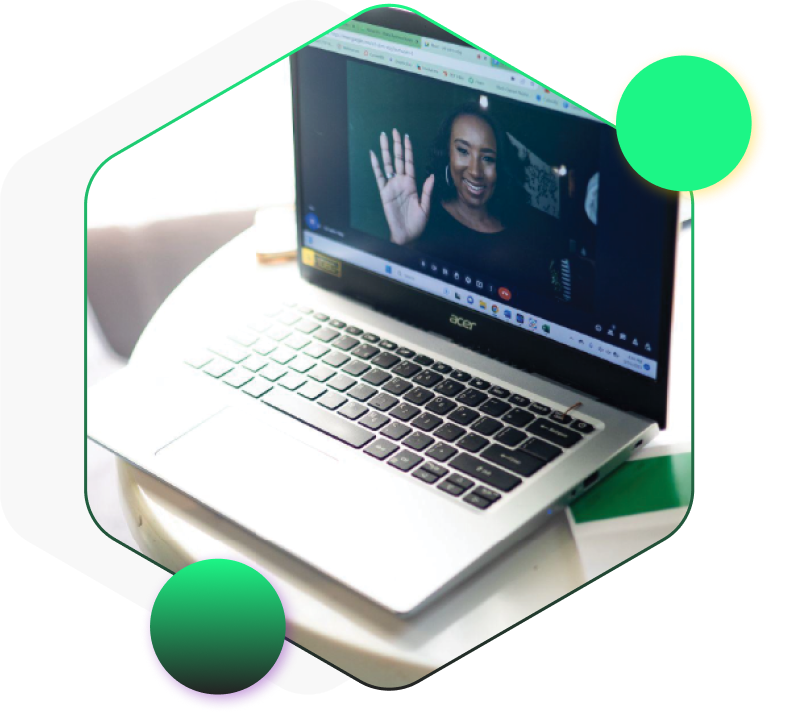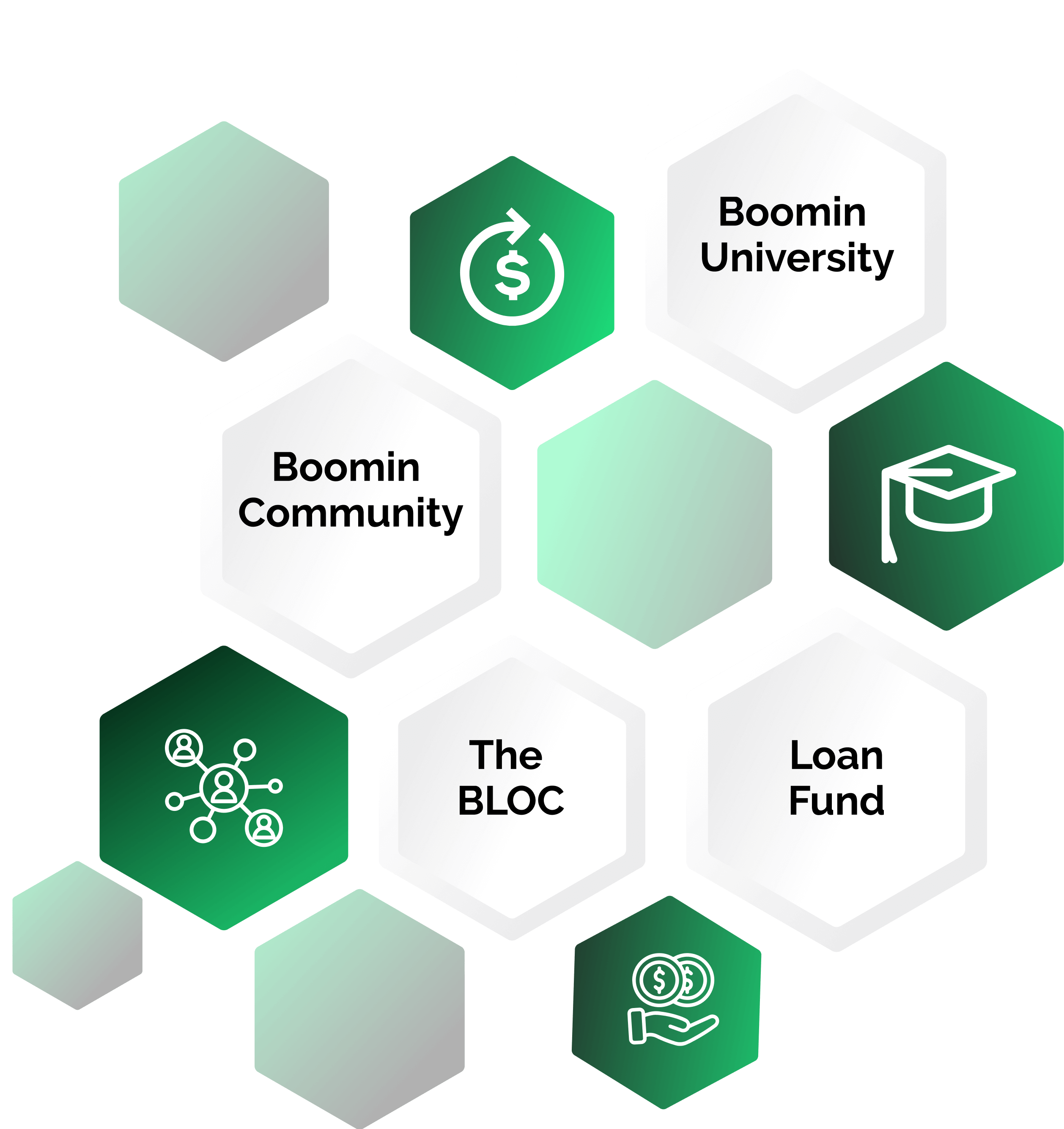 Black Business Boom
is the premier destination for Black entrepreneurs seeking to thrive in today's business landscape. We are passionate about cultivating a vibrant ecosystem that provides the essential elements for success. Through our comprehensive range of offerings, we empower and support Black entrepreneurs at every stage of their journey.
Unlock your potential with our non-profit educational programs designed specifically for minority business owners.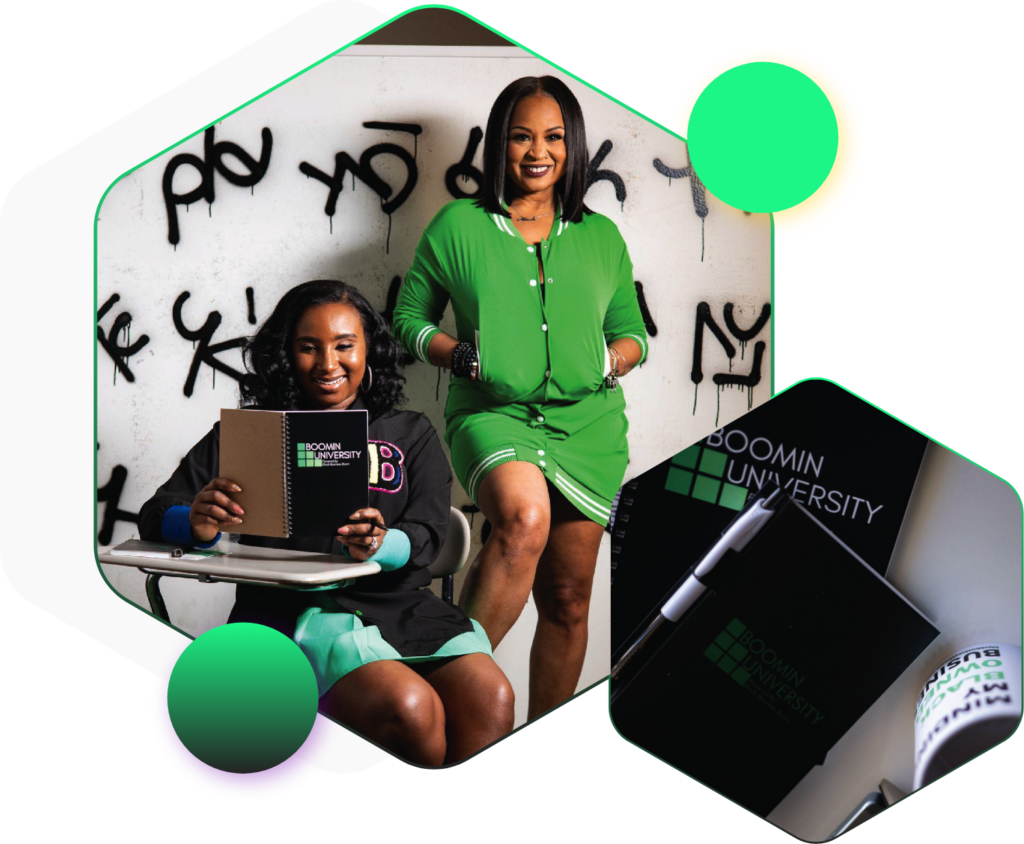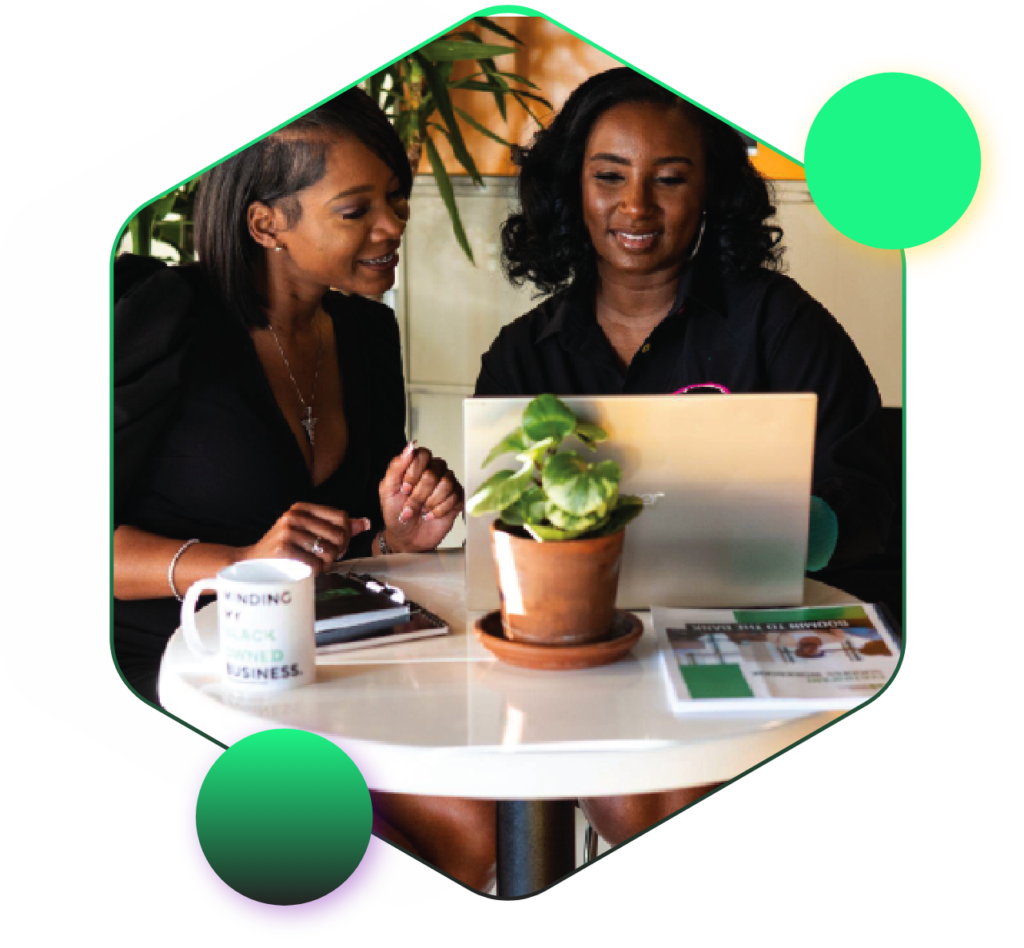 The Boomin Loan Fund is a community-based initiative offering microloans to empower Black business owners It aims to reduce economic disparities by providing accessible financing and support for entrepreneurship within the Black community.
Stay connected with our vibrant community through our informative newsletter and engaging Facebook group, providing valuable news, tips, and resources curated for Black business owners.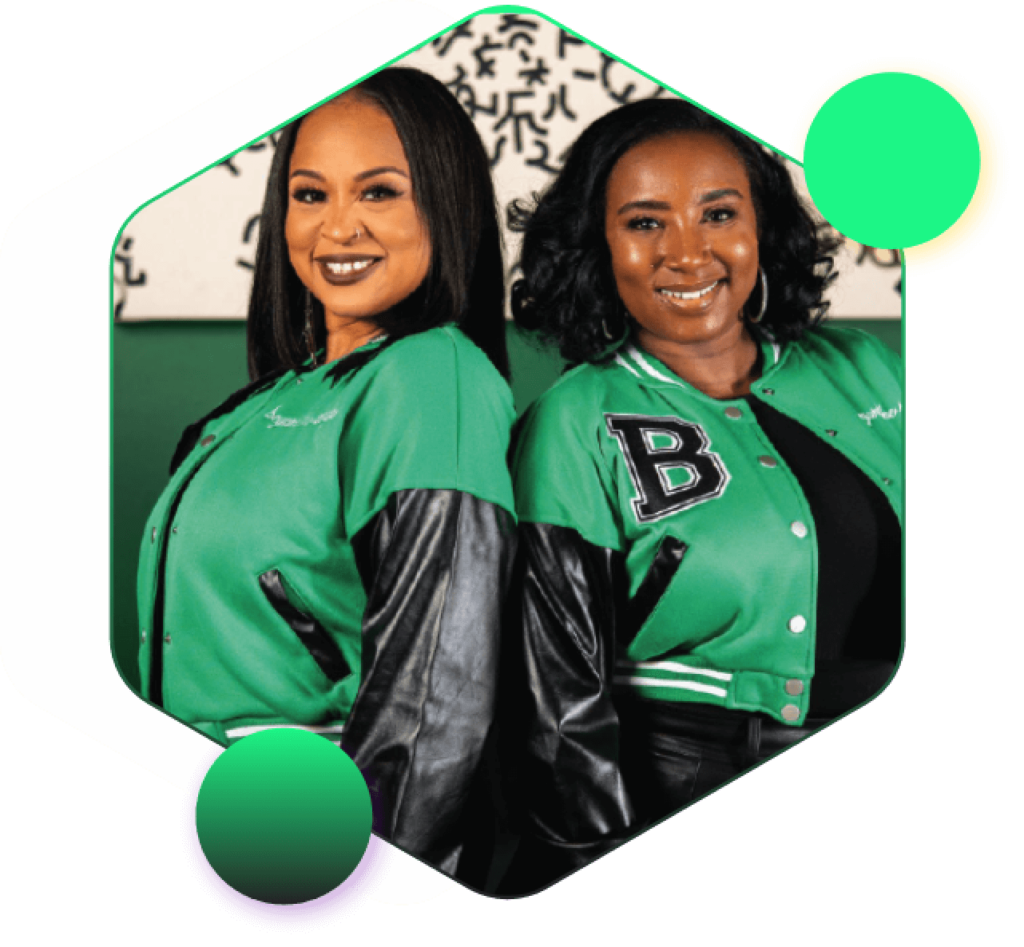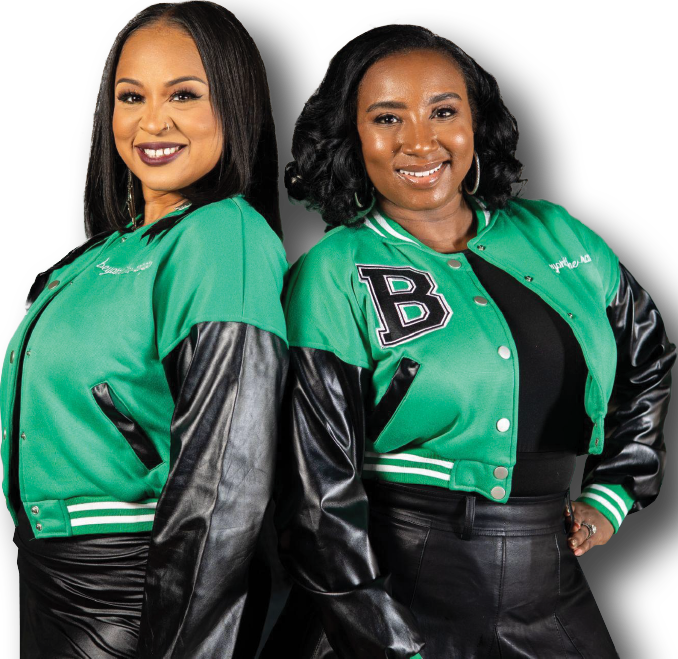 Join the community at Boomin University,
where we provide the tools, the guidance, and the financial support to make your business aspirations a tangible reality. We are committed to your growth and ready to help you build bridges to new opportunities and break through the barriers to success.
At Black Business Boom, we believe that collective efforts drive meaningful change. By getting involved in our initiatives, you can play a pivotal role in fostering a thriving ecosystem of Black-owned businesses and entrepreneurs. We offer several ways for you to contribute to our mission and make a positive impact on the community. Here are some ways you can get involved:
Empower entrepreneurs and small business owners by contributing to our Boomin University programs and the Boomin Loan Fund.
Make a difference in the lives of small business owners by dedicating just 30 minutes a month as a mentor, providing invaluable advice and support.
Join us in spreading awareness about our initiatives and programs, and be a catalyst for positive change in your community.
Together, we're creating a thriving ecosystem
that
champions Black entrepreneurship.